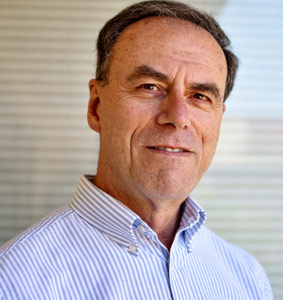 Phil Arzino was born in Oakland and has lived in the East Bay his whole life. He has a Masters of Science from Cal State Hayward (now known as CSU East Bay). He recently retired from being the Health and Productivity Manager at Lawrence Livermore National Lab for 38 years. Phil has managed a cardiac rehab center in Fremont, consulted as a principal investigator to the Nuclear Regulatory Commission, and served as an adjunct professor of clinical exercise science at CSUEB. Phil holds certifications with the American College of Sports Medicine in preventive and rehabilitative health management and has been an ACSM certification instructor at UC Davis, UN Las Vegas, and CSU East Bay.
Phil has been a member of First Presbyterian Church of Hayward since 1980, has been an ordained ruling elder for 36 years and became a PCUSA Commissioned Pastor in 2018. He has served on the executive leadership team at FPCH and has been serving for the past 5 years as the CP-CRE (that stands for Commissioned Pastor – aka Commissioned Ruling Elder) Program Coordinator. He is now on staff at PSF as the CP-CRE Manager. The CRE Program currently has over 40 active CPs and more than 20 student candidates in different stages of preparation. Phil loves serving to facilitate the development of our CPs and helping them to realize their pastoral ministries.
Phil has been married to his wife, Kathy for 42 years, and has two married sons who live in Washington and Virginia, respectively. He enjoys hiking in the East Bay Regional Parks, grabbing a beverage with friends, serving as a peacemaking coach to his church community, and traveling as often as possible to see his six grandchildren.